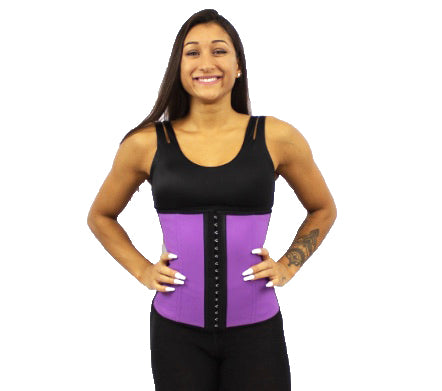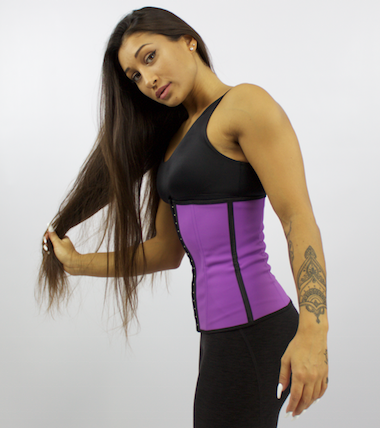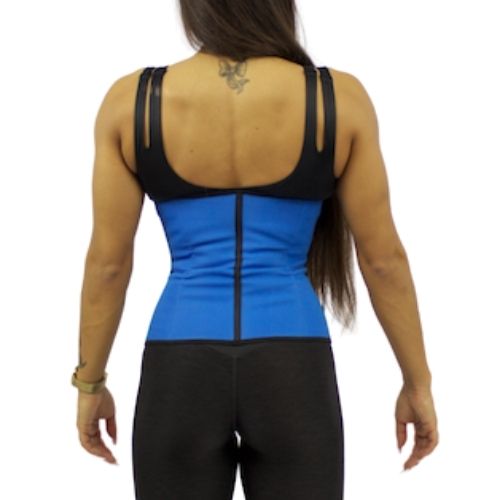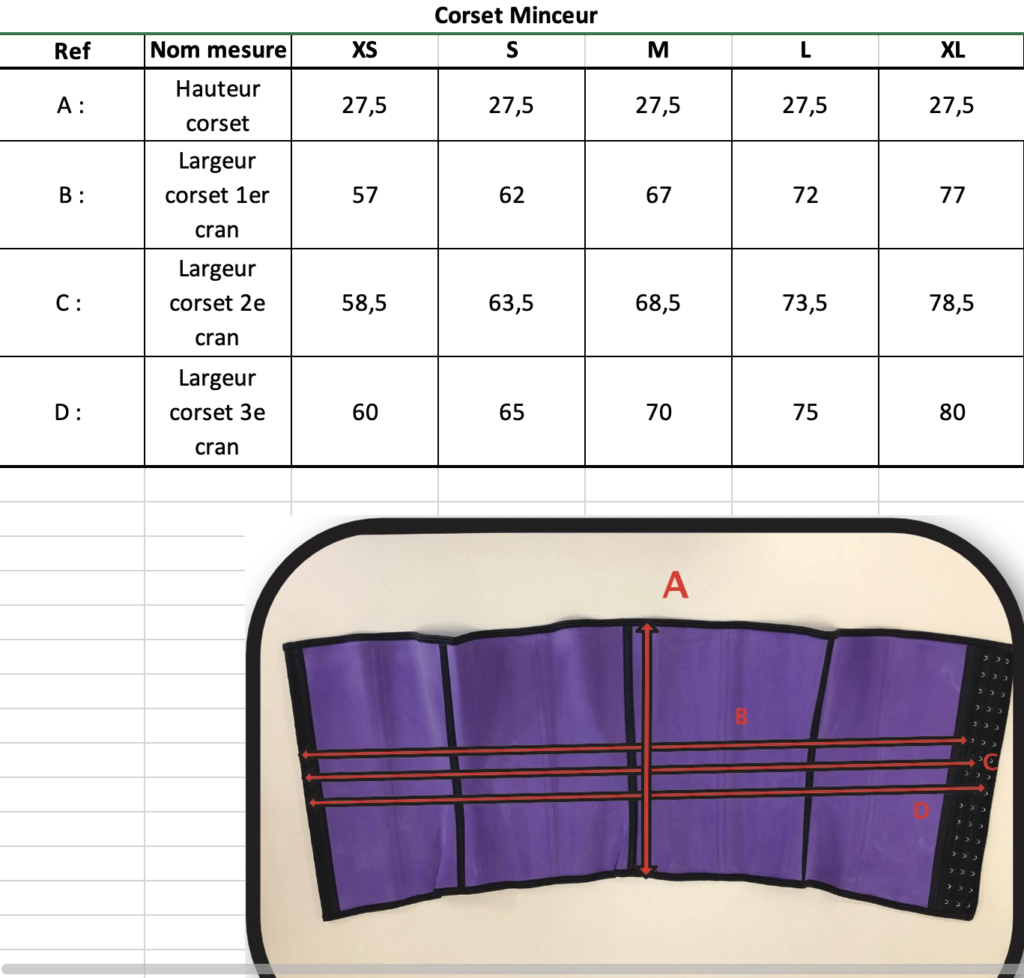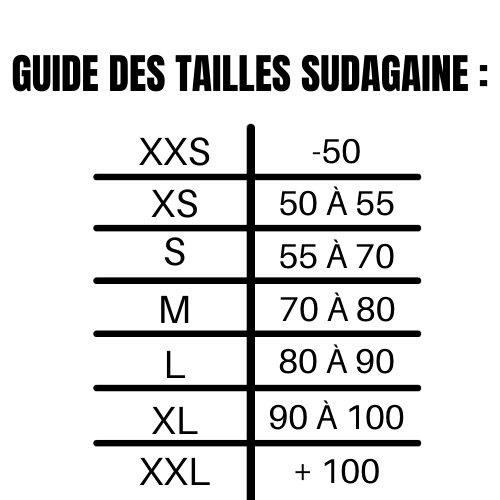 Slimming Sheath-Corset - Bodytrainerz
Regular price

65,00 €

Sale price

39,00 €

Unit price

per
THE PROMISE :
At the gym or at home, the perfect ally for a slimmer waist
STRONG POINTS :



Visibly slimmer waist visible

Premium materials
10 customers are viewing this product
Thanks to its heating effect which promotes sweating
and above all
its high sheathing power,
the Slimming Corset
BodyTrainerZ ensures and guarantees results for a visibly slimmer waistline.Choosing a product made of quality materials
as well as
the clever combination of cotton, elastane and latex
was also very important to us, because it is what allows us to offer you a top-of-the-range product,
thick and resistant,
pleasant to wear
everyday (cotton), which
does not deform
(elastane), and above all
which adapts to all body types
(elastane + latex).
---
FOR WHOM? WHY?
The Slimming Corset is the perfect product for non-competitive athletes
looking for a quality accessory
to complement the efforts made in gym
and/or
a wear-at-home sweat vest
to help them reach their
thin waist goal.
More
flexible and malleable
than its
Ultra High Range
version,
the Slimming Corset can be worn both during sports training** and in everyday life,
to take advantage of the slimming effects of this sheathing corset on a daily basis.
---
ZOOM ON: THE REFINED WAIST

As you will have understood,
the promise of our Slimming Corset is to slim the waist.
At BodyTrainerZ, because we are always anxious to offer you
the best technology that exists, to best support you throughout your physical transformation sique,
we are really delighted to offer you this product.
The high compression of the waist and belly,
reinforced by 9 steel stays
(shaped spiral for an infallible attachment) as well as the
optimal support which protects and keeps the back in a good position,
make the winning combo of this Slimming Corset, which will help you to
prevent the relaxation of the stomach, reduce the volume of the obliques and strengthen the transverse...
in short, help you achieve your goals in
2 to 4 hours of use per day.
** avoid wearing the corset for polyarticular exercises
---
THE BTZ FAVOURITE: THE 2 IN 1
Even with
9 points of compression,
which offer
high sheathing power,
as well as
optimal support, to be in the right posture
during training,
the Slimming Corset remains light , soft and malleable,
giving
total freedom movement,
and therefore the possibility of being worn at any time, whether
during a sports session**, before, or after.
In addition,
the composition and intelligent combination of quality materials
(96% cotton and 4% elastane with a 100% latex exterior) allow the Slimming Corset to
always return to its original shape,
without relax or deform over time, but also to be
very comfortable to wear every day over your clothes, or directly on bare skin, discreetly under your clothes.
** avoid wearing the corset for polyarticular exercises
The sizes are in centimeters, and correspond to the waist circumference at the level of the NAVEL.
Attention: no exchange or Reimbursement will not be made for sudagaines and corsets, as these are hygiene items. Thank you for your understanding.