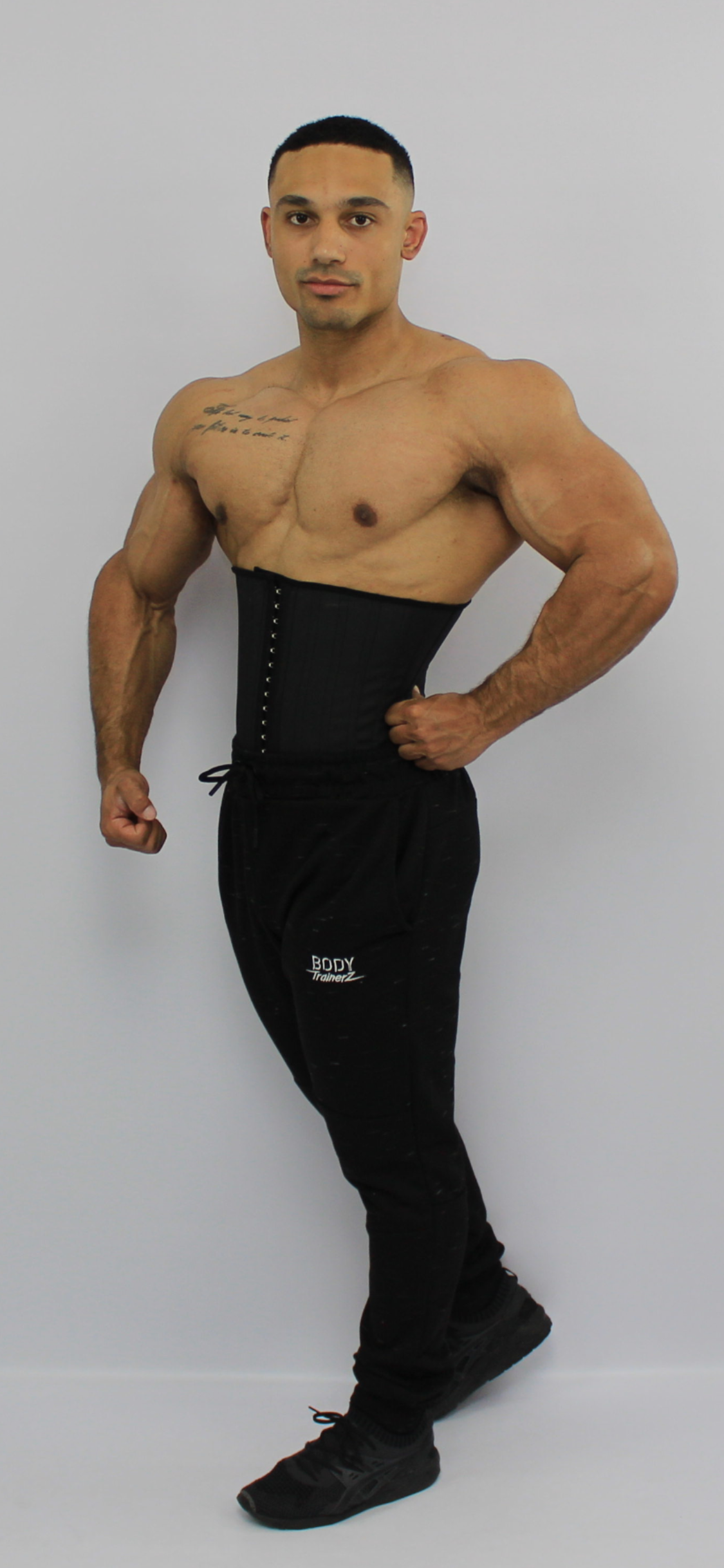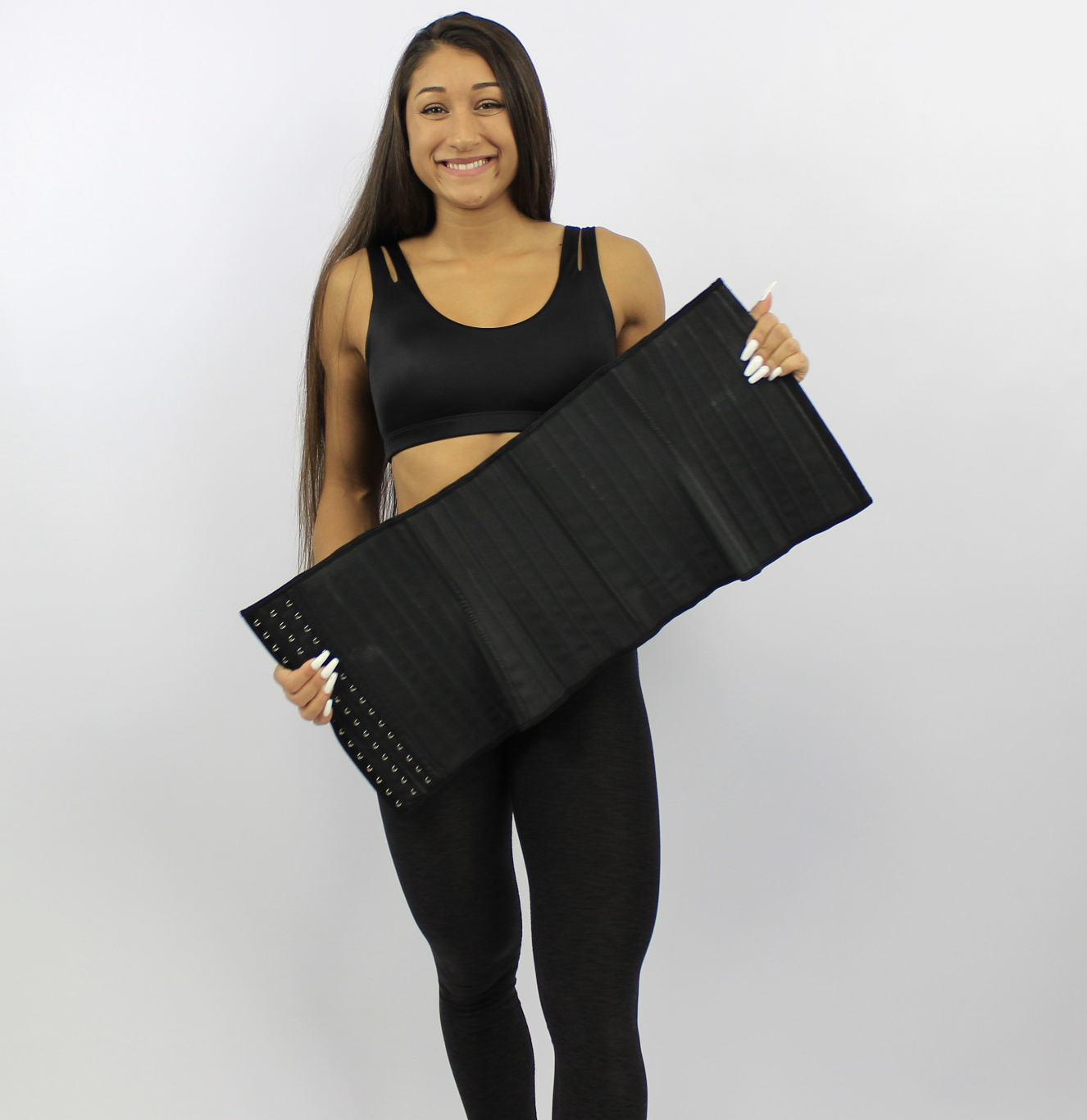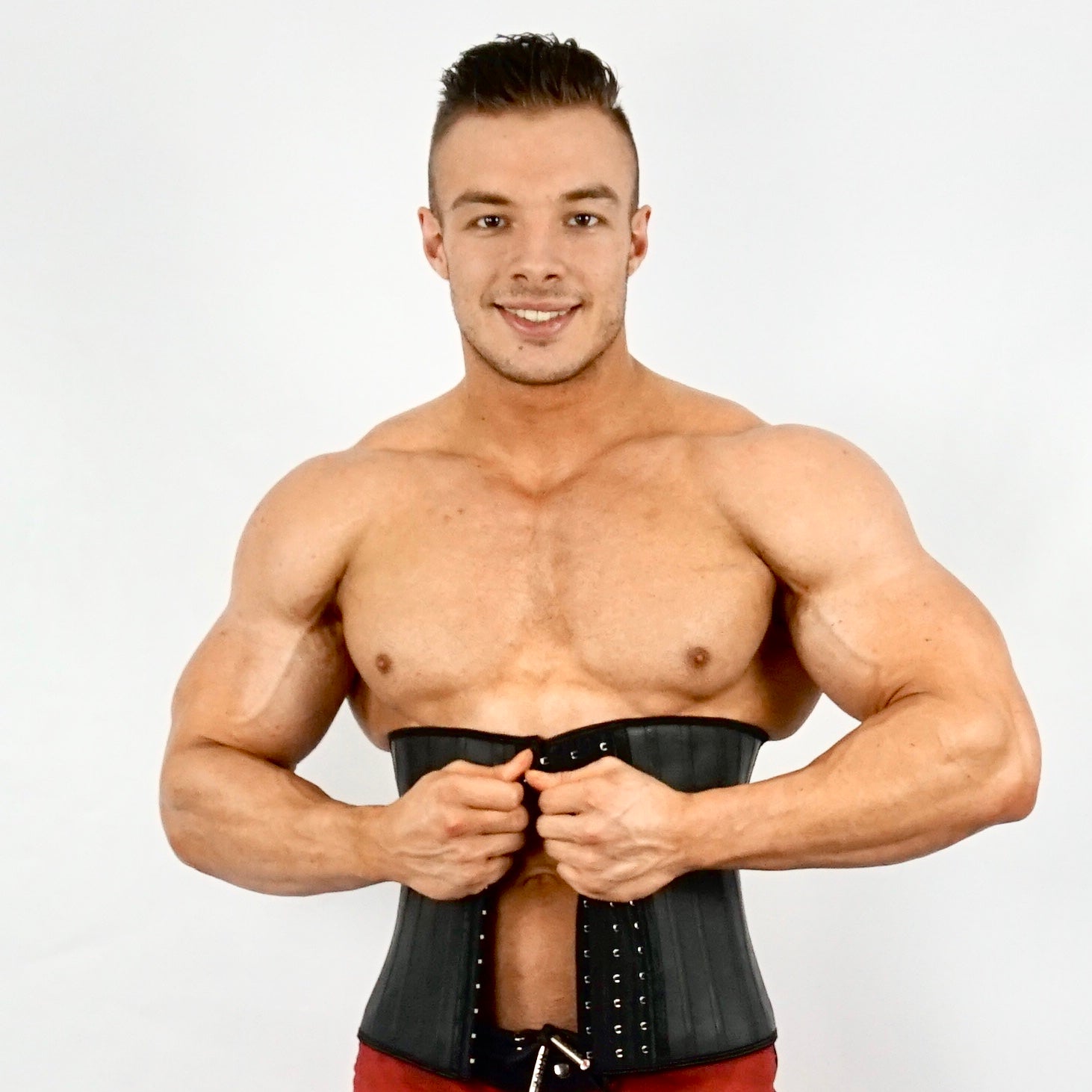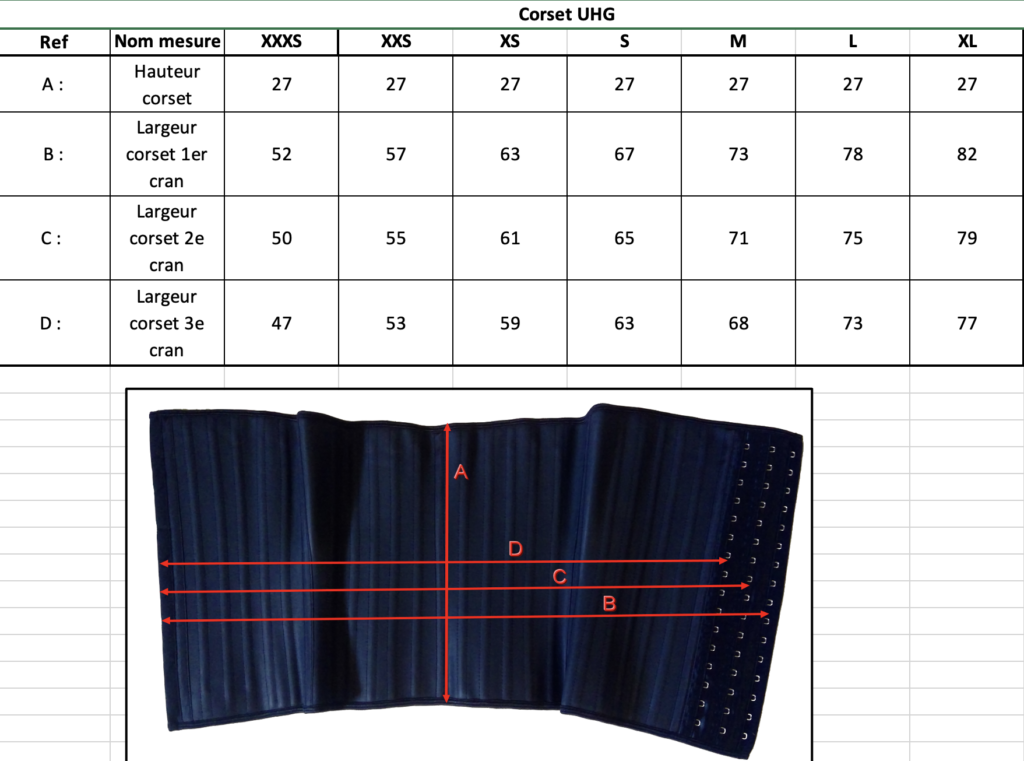 Black Ultra High End Corset - BodyTrainerZ
Regular price

79,00 €

Sale price

79,00 €

Unit price

per


Visibly slimmer waist
Premium materials
Scalable product*

Adapts to all body types

Use in addition to a sports session

Do not use during training

To be worn over or under clothing

25 attachment points and reinforced compression

...
10 customers are viewing this product
Thanks to its heating effect which promotes sweating and above all its high sheathing power, the High-End Corset BodyTrainerZ ensures and guarantees results for a visibly slimmer waist .
The choice of a product made of quality materials as well asthe intelligent combination of cotton, elastane and latex was also very important to us, because this is what allows us to offer you a top-of-the-range product, thick and resistant, pleasant to wear everyday (cotton), which does not deform (elastane), and above all adapts to all body types (elastane + latex).
---
FOR WHO? WHY?
If there is a useful and high-quality accessory to fall for to complete your range of confirmed sports equipment, professionals and competitors, it's our Top of the Range Corset!
Much more rigid than the Slimming Corset intended for athletes non-competitors, this range for high-level athletes has truly been designed and designed to be used outside sports sessions, this corset will quickly become your best ally in addition to physical activity, or as a period of preparation for a competition!
Finally, because we saved the best for last, the strong point of this BodyTrainerZ Premium Collection product, which our great pride, (and which makes it the best corset on the market today) is at the compression points. Indeed, because here we don't do things by halves, we offer you a sheathing corset equipped with 25 pressure points, which therefore guarantee optimal and maximum support, at the height of your level of confirmed athlete. , professional or competitor! t28>

As you will have understood, the great promise of our High-End Corset is to slim the waist.
That's why at BodyTrainerZ, we wanted to offer you the best
technology that exists, to best support you throughout your preparation. The compression of the waist and belly, as well as the maintenance of the back in a good position, reinforced by the 25 steel stays (in spiral shape for an infallible attachment) offered by the corset, provides an almost unrivaled performance, to prevent sagging of the belly, reduce the volume of the obliques and strengthen the transverse.
In short, by using 2h to 4h a day, this solid corset, you will have the refined size that this high-end product promises .
---
THE BTZ FAVORITE - DISCRETION
The Ultra High-End Corset being an accessory complementary to any physical activity, (to be used before or after a sports session), we have decided to emphasize as much on its effectiveness as on its design, elegant and refined, the corset is available in black only, a sober and discreet color, easy to wear on a daily basis, over your clothes, or under your clothes, directly on bare skin.
Indeed, the composition of our High-End Corset (96% cotton, 4% elastane and a 100% latex exterior) allows it toalways regain its shape. origin, without stretching or deforming over time and being very comfortable to wear directly on bare skin, under clothing, discreetly.
For a product to wear during training, the BodyTrainerZ team recommends the SudaGaine, which holds you in the right position and protects against injuries by accompanying you in all your movements. Click here to discover all her other secrets!!
Sizes are in centimeters, and correspond to the waist circumference at the BELLY button.
Warning: no exchange or refund will be made for sudagaines and corsets, as these are hygiene items. Thank you for your understanding.