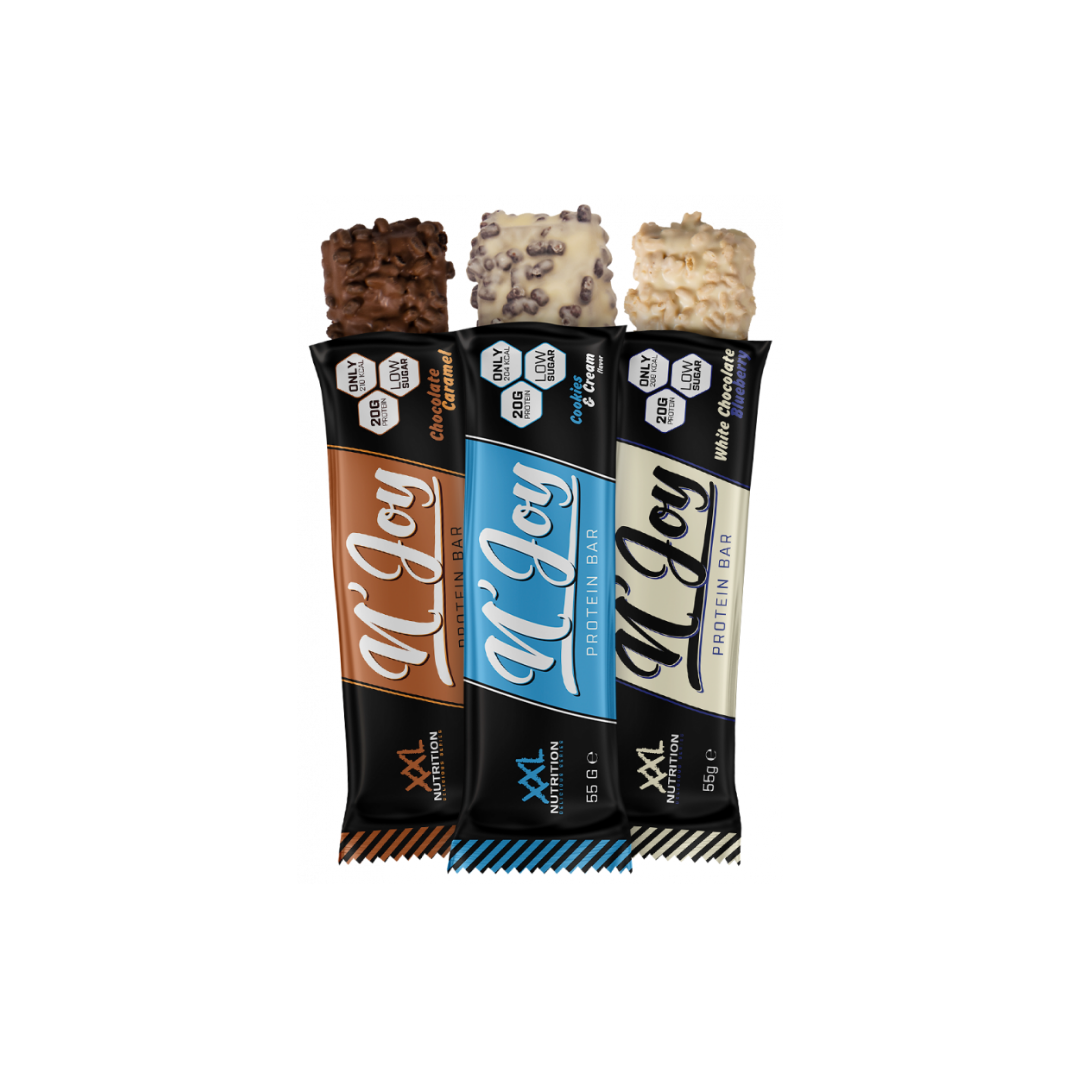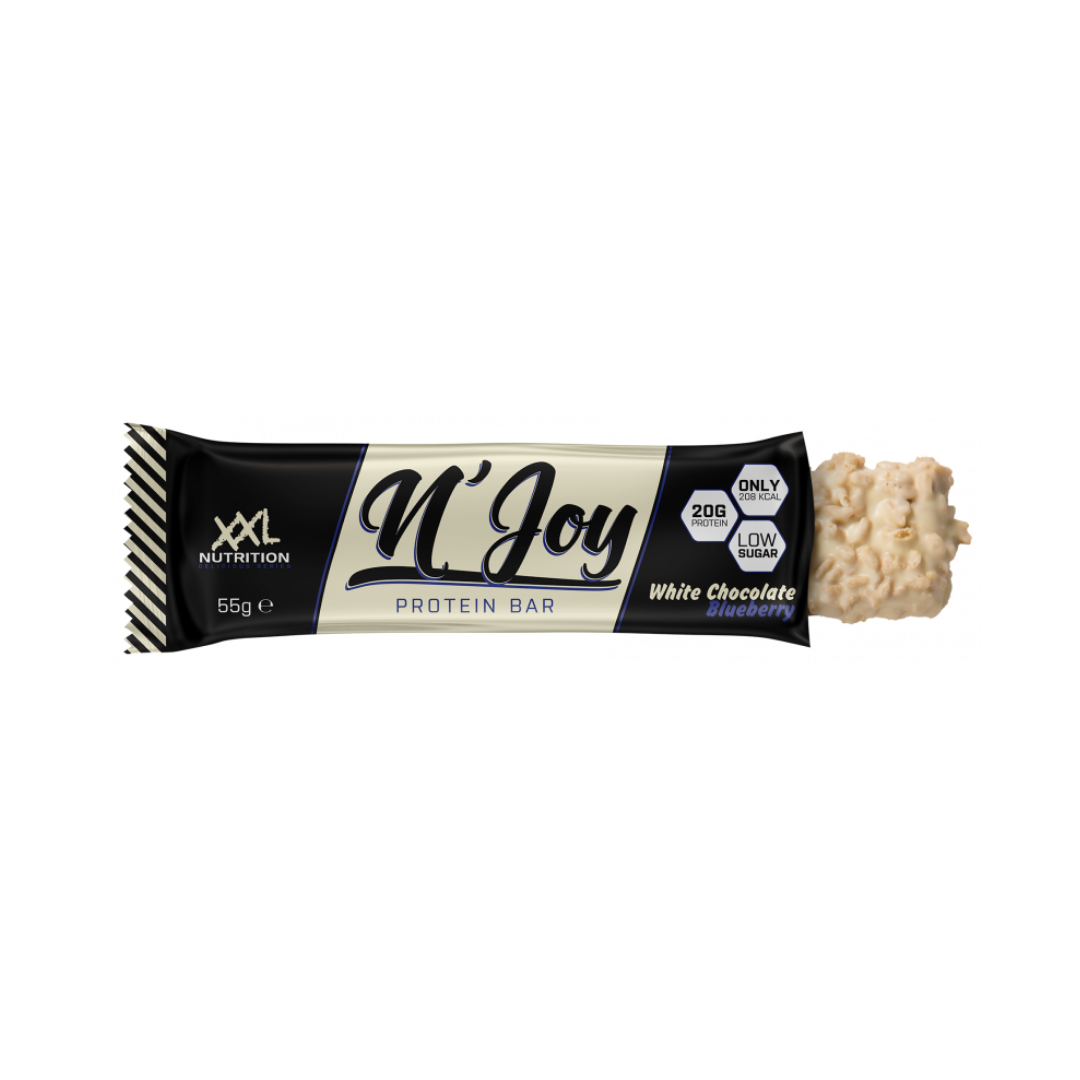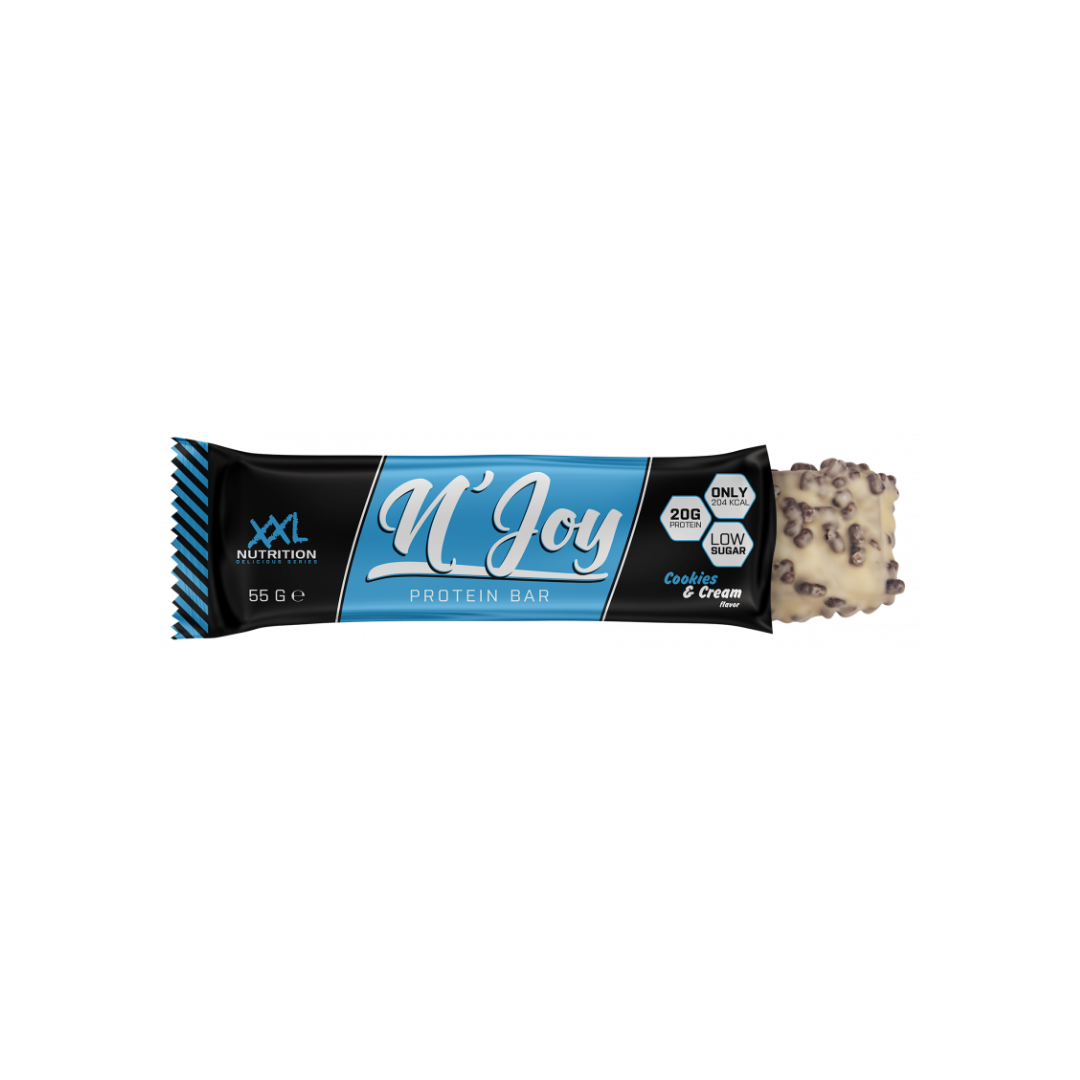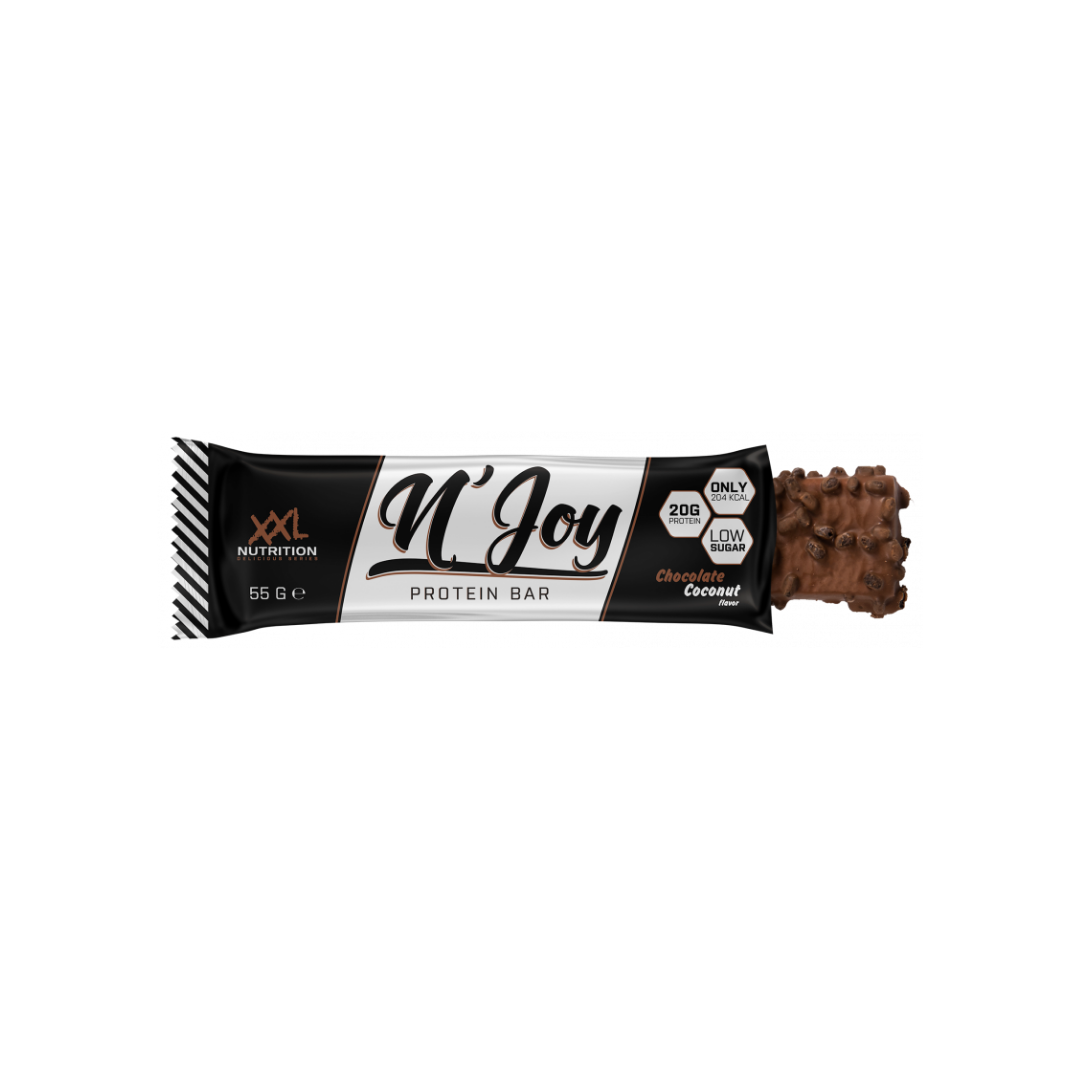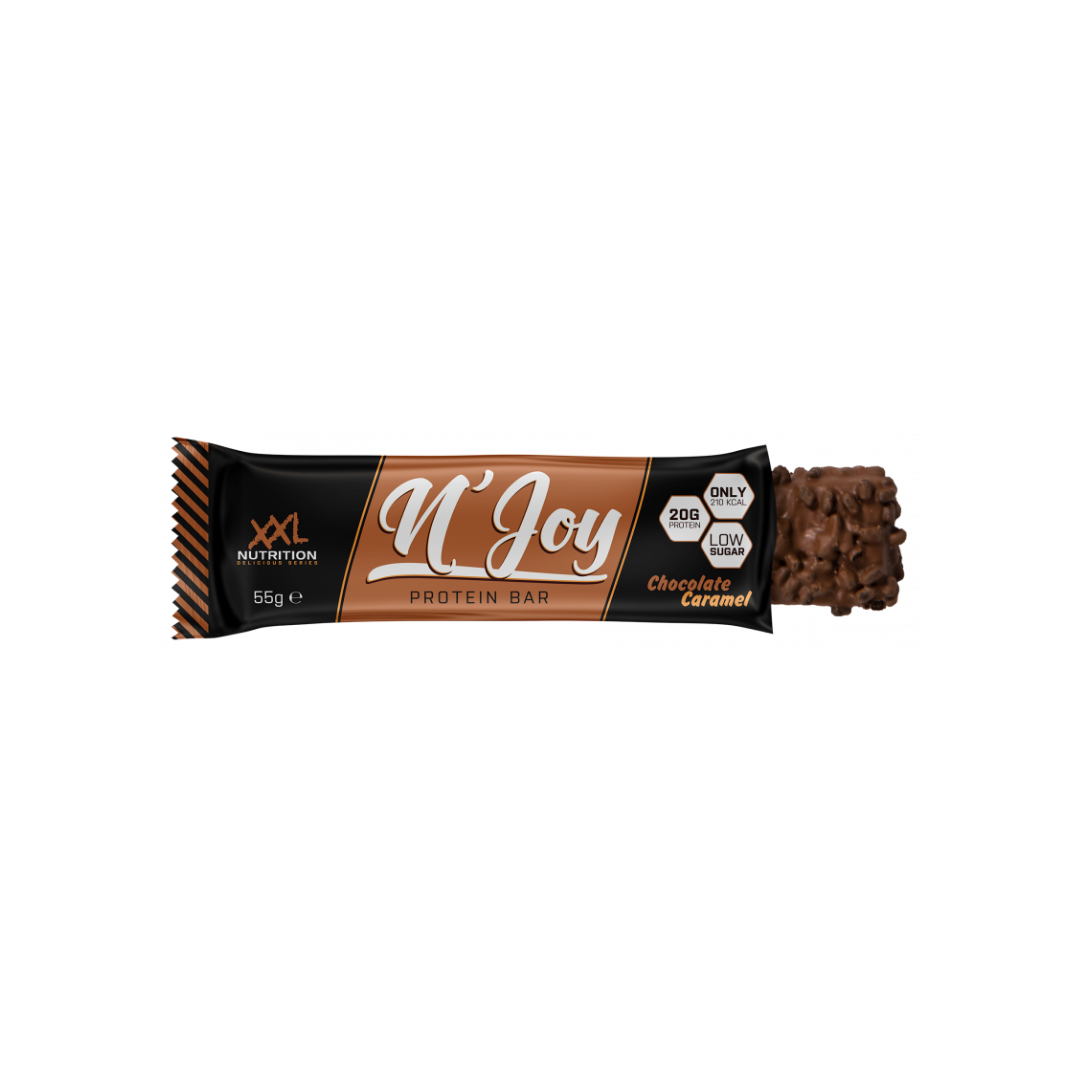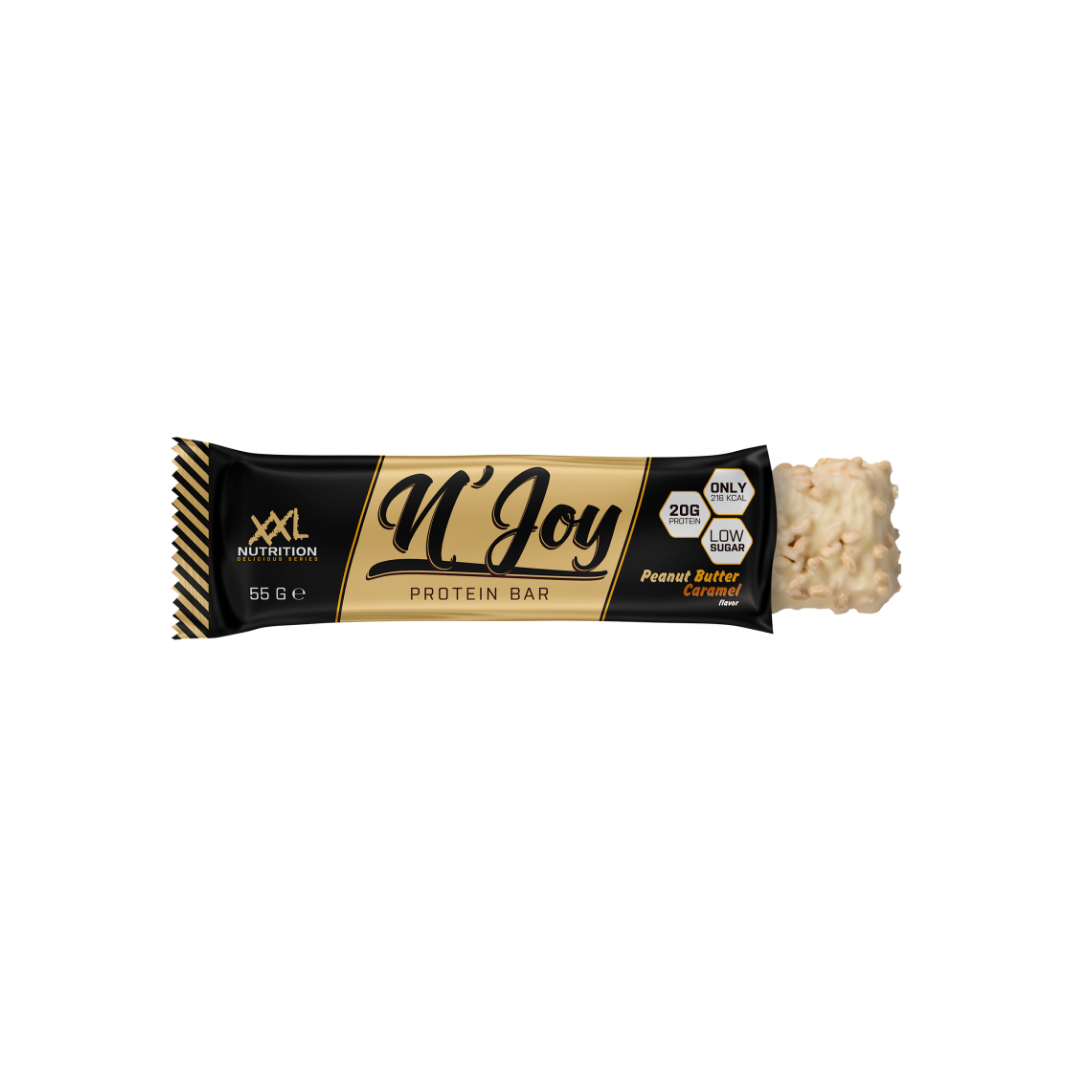 N'Joy Protein Bar 55g - XXL Nutrition
Regular price

Sale price

2,90 €

Unit price

per
Rich in protein
little sugar
Less saturated fat
A delicious creamy bar with a crunchy filling
Protein bars ideal for your protein intake in an ultra healthy and gourmet snack
Voir plus
10 customers are viewing this product
You like gourmet bars, but as an athlete you are not satisfied with the nutritional values ​​that come with it.
Where are the proteins?
XXL Nutrition wondered if the delicious taste of a gourmet bar could be combined with proteins that contribute to the growth of muscle mass and constitute a healthy and hearty snack.
Your N'Joy Protein Bar is a moment of happiness that you really look forward to, it is ideal as a tasty and nutritious snack.
For comparison: an N'Joy protein bar contains almost as much protein as a protein shake or a simple daily meal! Perfect for going to work or school, so you can easily boost your protein intake in a tasty way.
Cookies and Cream

A delicious cookie and cream bar covered in creamy white chocolate. The outer layer is crispy!

Chocolate and caramel

A creamy caramel-flavoured base, covered in delicious milk chocolate filled with cocoa protein chips.

White chocolate with blueberries

A soft dough base filled with blueberries and creamy yogurt, covered in a delicious layer of white chocolate.

Caramel peanut butter

The delicious taste of peanut butter enriched with a sweet hint of caramel flavor. All wrapped in white chocolate.

Chocolate and coconut

The tropical flavor of coconut combined with the irresistible taste of milk chocolate.

The N'Joy protein bar is suitable for every moment of the day.
Writing
Warning
Do not exceed the recommended daily intake. Store in a cool, dry place. Food supplements should not replace a varied and balanced diet and a healthy lifestyle. Keep out of the reach of children.
Bonne barre protéinée
Elle est pas dure à croquer et le gout est super bon. Je recommande cette barre protéinée si vous avez un petit creux après votre séance de sport :)